Recently, Salma Hayek launched a new beauty line exclusively at CVS. Salma has been a spokesperson for Revlon as well as Avon, so she certainly knows her way around the beauty industry. Plus, she is drop dead gorgeous! The perfect face of a cosmetic line. I also appreciate the fact that she is a positive role model for young girls... While she is beautiful, she is not scary skinny like so many actresses these days, and she is very philanthropic. A lot of her charity work specifically deals with fighting violence against women.
According to Salma, as it says on the packaging: "Inspired by my grandmother, my products are designed to help every woman enhance the nuances that define her individual beauty". I think this is a nice "mission statement" for a cosmetics line.
Well, on to the lip quad! The entire Nuance line features some pretty nice packaging, and this is no exception. Very luxe, especially for a drugstore product.
Here is the lip quad closed:
Now, you may be saying to yourself "Jessica, that's no lip quad! Thats one of the Xenomorph eggs from Alien, be careful!!!" I appreciate your concern, truly, but I assure you this is a cosmetic product.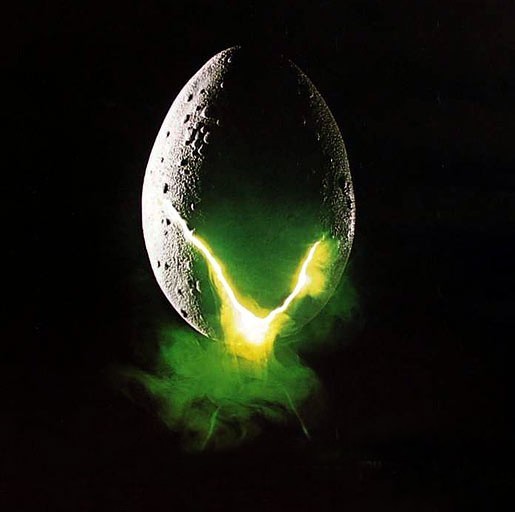 I can see where you got confused.
When opened, this strange egg reveals four lovely lip colors, as well as a tiny lip brush. The brush is soft and nice, but so tiny that it may not be manageable for everyone.
From the lightest color clockwise the colors are: Sheer Ice (shimmer gloss) , Merlot (Creme), Pink Berry (Creme), and Rose Shimmer. I was pretty impressed with this quad. The two creme colors are very pigmented, and my favorite color of the quad, Pink Berry, is a gorgeous and very wearable pink for the summer. Both of the glosses add great shine when applied to either of the cremes. The pink gloss, Rose Shimmer, has iridescent pink microshimmer that really enhances the natural pink of the lips. Below are the colors swatched in this order: Sheer Ice, Rose Shimmer, Pink Berry, and Merlot (the first picture are my lips in their natural state for reference).
While the packaging is unique and pretty, it is a little bit bulky. I wouldn't recommend it for travel, but I do think it would look very chic on a vanity or wherever you normally do your makeup. This quad retails for about 12.50 at CVS, but Nuance cosmetics are often on sale for Buy 1, Get 1 50% off, and CVS also offers 2 dollar off coupons quite often.
Will you be checking out Salma's makeup line?
Thanks so much for reading!
All the best,
Jessica
Disclosure: I purchased this product myself for review :o)