Attention fellow bloggers! The lovely Rachael of Island Girl Insights is hosting a blog hop! It's a great way to find fun new blogs to read, and to get some new friends over to your blog as well..
If you aren't a blogger, check it out anyway and find some great new reads!
Click the heart below to check out the event on Rachael's site :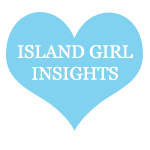 Thanks so much for reading!
All the best,
Jessica